Meet Pixl
As a nimble and highly experienced live event and video production services shop, we are committed to unmatched service to our clients around the country.  Our team of dedicated and creative professionals based in Dallas-Fort Worth walk alongside you throughout every phase of every project we take on, whether it's a short one-off video project or a huge annual event with thousands of attendees. When you work with Pixl, you have a partner you can count on to take care of every detail and deliver the kind of high-quality videos and events that makes you look like the genius you are.
Our Leadership Team
President & Founder
Michelynne McNeeley
Michelynne is Pixl's fearless leader. With over 20 years of experience as an entrepreneur in the creative industry, Mich (pronounced "mish" for short) brings vast knowledge and unmatched creative spirit to every project. When not leading her team to the next big event, she continues to hone her project planning skills by keeping up with two teenagers, optimizing her watch-list ahead of Discovery's Shark Week, and executing complex office pranks. You can count on Mich to bring contagious energy and a positive attitude to any situation.
Executive Producer
David Chaffin, MSMM
David joined Pixl as our executive producer in 2023. Before that, he was one of our favorite freelancers for years. With decades of experience producing and directing corporate videos, commercials, events, live television, and syndicated sports & entertainment programs, in addition to being a certified drone pilot, it's safe to say media is his life–outside of his wife and 3 kids in their twenties, of course! If you're wondering what that MSMM after his name is, it's for his Master of Science in Media Management. When not working, he'll be found bicycling or watching soccer.
Senior Video Director
David Hamilton
We love our Davids. This particular David, aka "D-Ham," has been with Pixl since 2014. With a background in documentary film production, David brings a wealth of experience and versatility to his role at Pixl. From videography to photography, motion graphics to writing, and directing events to winning at ping-pong, there's nothing David can't do. When he's not at work you'll probably find David at the gym, watching movies, or secretly playing Fortnite.
Creative Director
Andrew Johnson
Andrew started his Pixl journey in 2021, following a 13-year career in art, design, and animation. Along the way, he obtained a Bachelor in Art and Technology, as well as a Master of Fine Arts in Film. Peak into his office and you're just as likely to find him hand-drawing an animated sketch video as creating slick digital motion graphics for our clients. This party-pack of skills is definitely paying off, helping us win multiple industry awards each year as our Creative Director.
At Our Core
Service
We serve others in our workplace and in our communities
Respect
We treat others the way they want to be treated
Transparency
We believe open and honest communication leads to deeper relationships
Humility
We are humble in our pursuit of excellence
Excellence
We strive to improve everyday in all areas
Fun Facts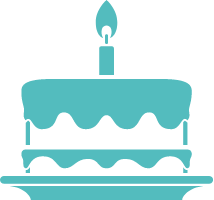 Over 100 years of combined production experience
Busiest Event Week – 6 events in one week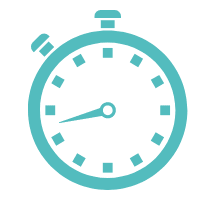 10 Awards Won in 2022 + 2023
1 Sculptor
(and 1 in training)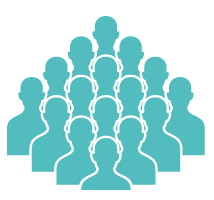 Largest Event Attendance – 18,000 in-person attendees + 100,000 Unique Virtual attendees

1 Rod Stewart Super Fan (so far)
Let's do something amazing together
We can't wait to provide live and/or virtual event and video production services for you. Tell us about your video, event or virtual production needs and we'll get back to you right away!
At Our Core
Service
Respect
Transparency
Excellence
Humilty
Video Production
Brand Films
Motion Graphics
Event Content
Presentations
Sketch Videos
Display Content
Live Events
Event Graphic Design
Event Components
Video Production
Event Staffing
Site & Venue Selection
Vendor Management
Expo Booth Design & Development
Event Collateral
Digital Graphics
Virtual Events
Content Development
Video Production
Platform Curation
Speaker Training & Support
Virtual Broadcast Studio Deployment